Sunderban Tiger Camp
Sunderban Tiger Camp is a blissful world in itself that helps you to give yourself a break from the hustle and bustle of the present world. Founded in the year 2004, Sunderban Tiger Camp is one of the most prominent wildlife luxury resorts in Sunderban National Park. Reflecting the local culture and essence of the region, Sunderban Tiger Camp boats a unique design. Amidst the serene ambiance and exotic wildlife, Tiger Camp is a peaceful hideout for all the tourists who are looking for indelible holiday time in Sunderbans National Park. As you choose to have a stay at Sunderban Tiger Camp, you are bound to relish the picturesque setting of the region which comes as a complimentary treat. With modern comfort, warm hospitality, great services and incredible arrangements, this eco-friendly resort in Sunderbans is reckoned amongst the top places to stay in the region.
Hotel Accommodation
Sunderban Tiger Camp boasts a total of four accommodation categories – rooms, tents, bamboo huts and cottages. Initially, the resort started with just the category of the camp which led to the name – Sunderban Tiger Camp. All the rooms at Tiger Camp are quite spacious and with extended balcony. They are designed in a way to proffer the best comfort to their guests. Keeping the modern needs of the guests, the rooms also include a separate workspace. Not just this, the key highlight of these rooms is the bright interior which include hand paintings of local artists. Amongst all the rooms, 21 rooms are fully air-conditioned and are built to provide the maximum comfort to guests. The key feature of these rooms is the attached bathroom which includes hot and cold running water.
Hotel Facilities and Features
Along with proffering an amazing accommodation, Sunderban Tiger Camp is also known for its equally enthralling additional services. The Fisherman's Wharf is the restaurant at Tiger Camp that serves some delectable local as well as international cuisine. There is also a bar where one can spend his evening. The other basic amenities that Sunderban Tiger Camp offers are intercom, ironing board (on request), travel desk, room service, parking, souvenir shop, car rental, boat rental, doctor on call, WiFi and conference hall.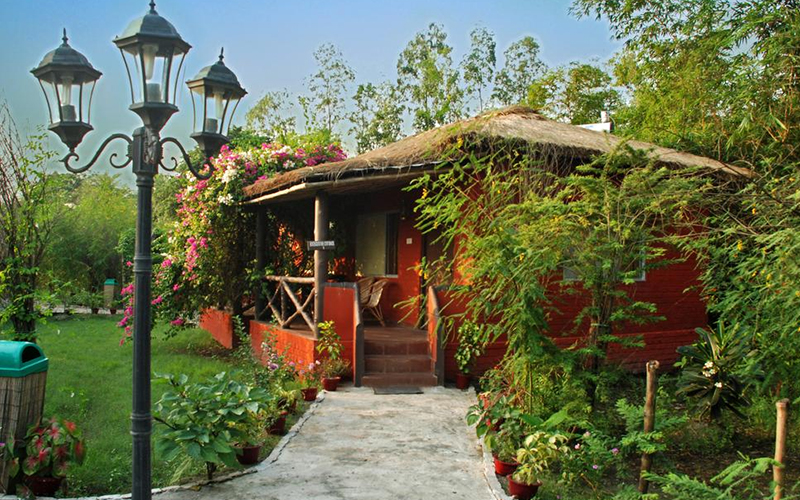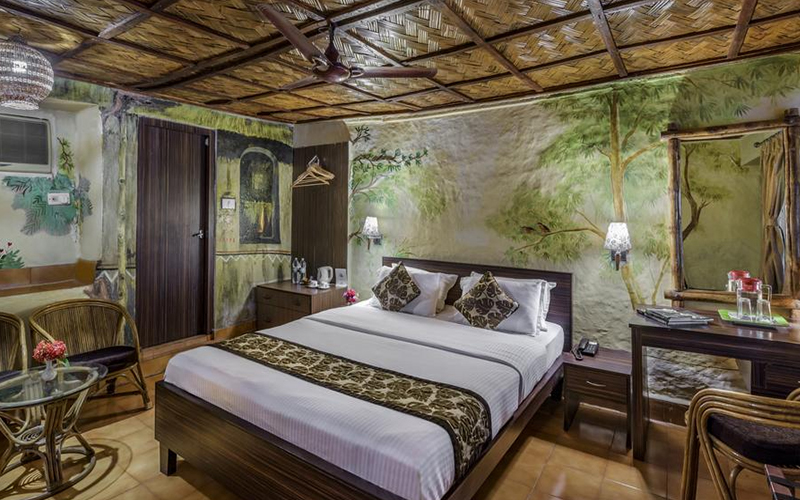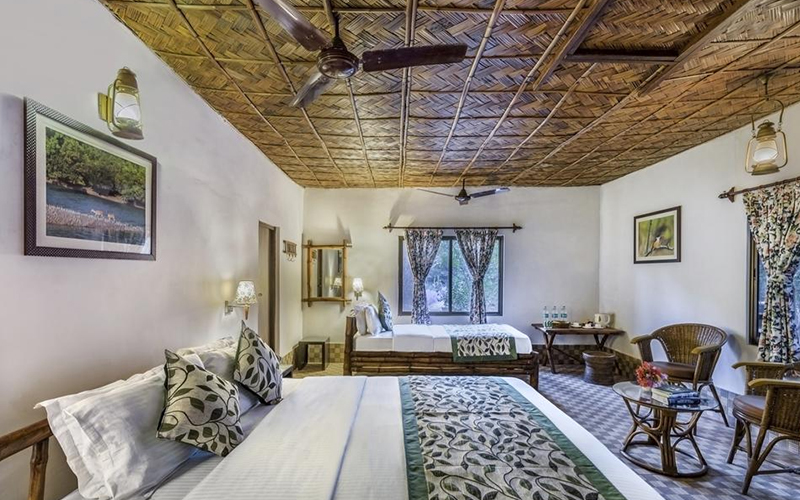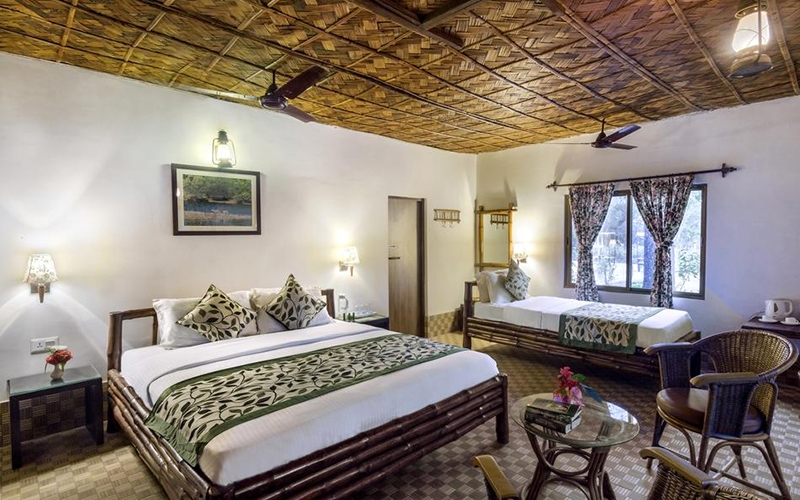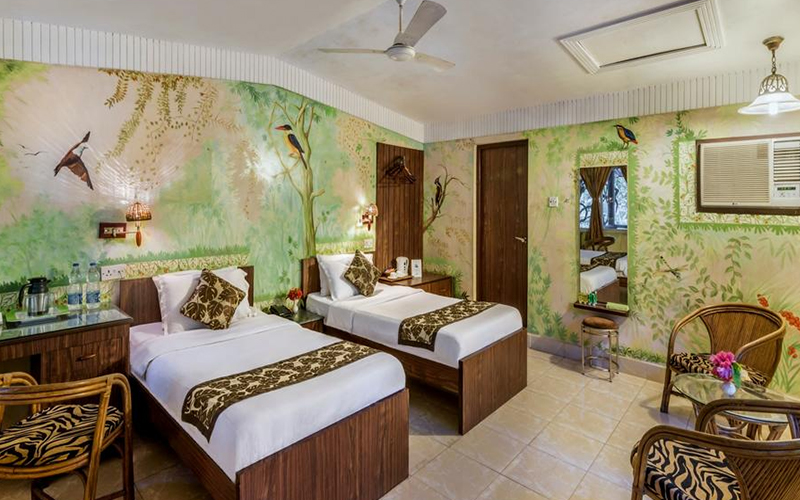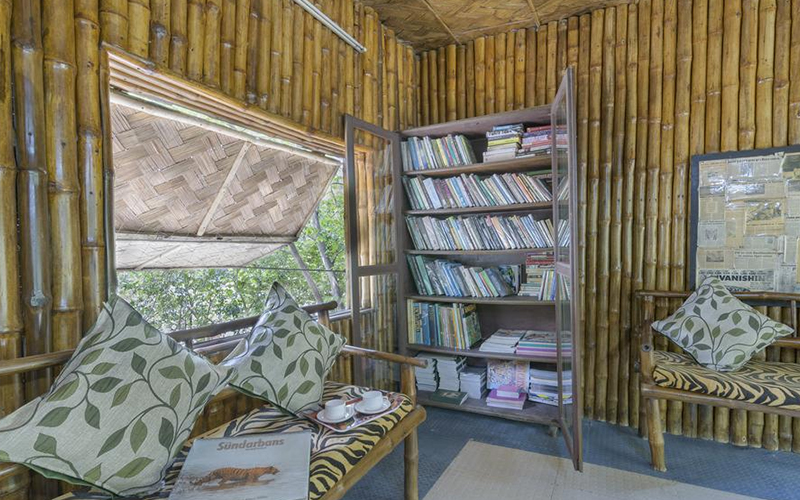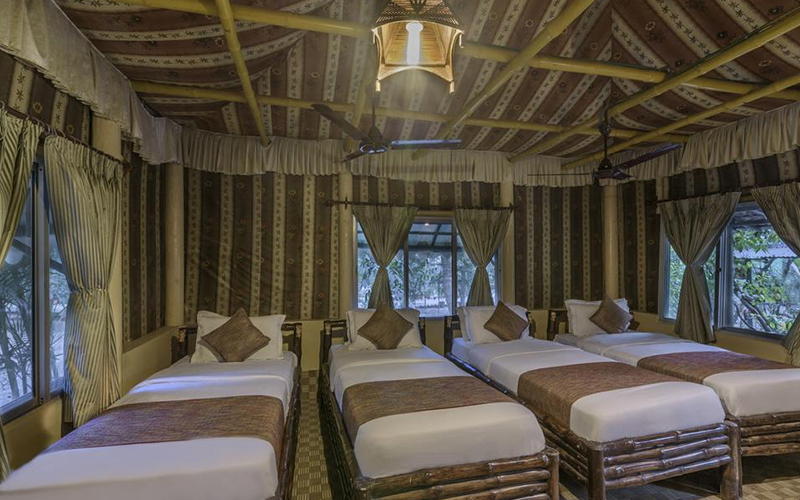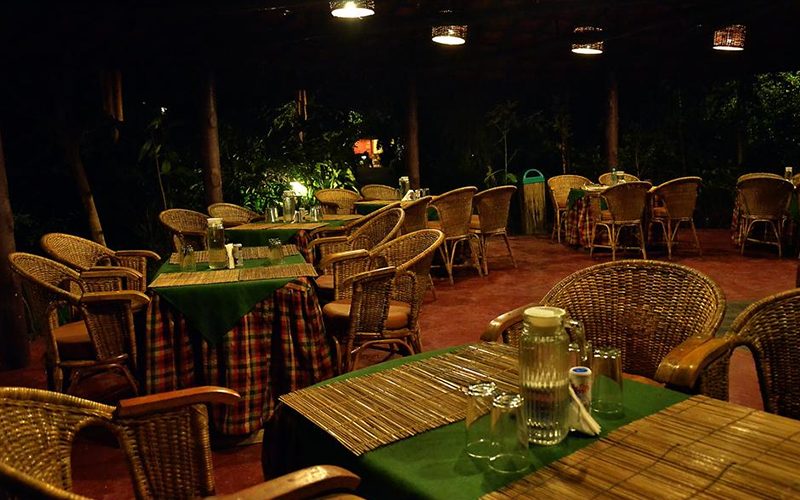 Enquiry Form
Other Hotels & Resorts in Sunderban